Directory of Members
< back to Directory of Members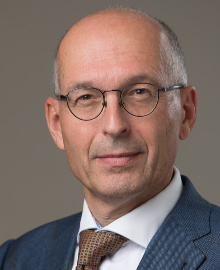 Tom Reijnen (Associate)
Associate Interim Manager
Kruger
| | |
| --- | --- |
| Email | |
| Telephone | +31 10 212 1922 |
| Mobile | +31 6 839 75 434 |
| Website | |
Steupelstraat 50
3065 JE
Rotterdam
​The Netherlands
Tom Reijnen has experience in real estate financing and was Risk Manager/Deputy Head of the Real Estate Finance Group of Fortis S.A. in Brussels. He had cross border risk responsibility for the whole financed commercial real estate portfolio of Fortis S.A..
From 2008 till 2012 he headed up Financial Restructuring departments at Fortis Bank Nederland and ABN AMRO Bank.
Since 2012 he has liaised with Kruger as an Associate and has fulfilled several consultancy and interim management assignments, mainly regarding real estate portfolios from the value of € 10 million to € 300 million.
Tom has broad experience in determination of risk mitigations in distressed real estate portfolios. He creates restructuring plans, negotiates refinancings and works as an interim manager to execute restructuring plans.
Areas of Expertise:
Distressed Real Estate
Consultancy
Restructuring
Debt Advisory
Interim Management
Country/Countries of Expertise:
Member of EACTP since 23 January 2017