Directory of Members
< back to Directory of Members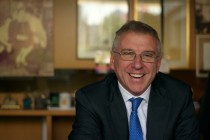 Giorgio Corno (Member)
Avvocato (Cassazionista) & Solicitor (England and Wales, adm)
Studio Corno Avvocati
| | |
| --- | --- |
| Email: | |
| Telephone: | +39 039 2456792 |
| Mobile: | +39 335 6353814 |
| Website: | |
Via Mameli 11
20851 Lissone (MB)
Italy
Giorgio Corno heads Studio Corno Avvocati, a boutique law firm established in 1994 and based in the Milan area. He regularly provides legal services related to companies facing financial difficulties, either nationally or internationally, to creditors and debtors; as well as to investors and third parties interested in acquiring businesses, or part of them, on a going concern as well as other assets. Further assistance is provided to office holders in major areas of restructuring and insolvency litigation; as well as to directors and auditors in claims brought against them within or outside restructuring and insolvency proceedings. He benefits, in this activity, of his role of professional mediator (conciliatore) on behalf of Conciliatore Bancario Finanziario (Rome), an association established by the most representative Italian financial institutions.
A law graduate at Milan Catholic University (full honours), he frequently lectures both at national and international conferences, mainly on Italian and EU regulations on corporate restructuring and insolvency; takes part in organizing conferences at a national and international level; and to several projects on internal and cross border aspects of restructuring and insolvency law, mainly aimed at harmonizing national laws with EU and international rules. Among others, he has been a member of the group that has assisted the European Commission on the adoption of the 2014 Recommendation on a new approach to business failure and insolvency.
He regularly contributes with articles and contributions to national and international law reviews, as well as collective publications on international and cross border restructuring and insolvency issues.
A founding member of the executive of CERIL – Conference Of European Restructuring and Insolvency Law (Leiden, The Netherland), he is a member, among others, of III - International Insolvency Institute (New York); INSOL Europe and INSOL Europe Academic Forum (London); ILA - Insolvency Lawyers Association (London); ELI - European Law Institute (Vienna); ILA - International Law Association (ILA); HWW International (Germany).
Areas of Expertise
Restructuring and insolvency, with a specific know how on international and cross border aspects
Company and commercial law
Personal data protection and internet law
Countries of Expertise
Member of EACTP since 30 May 2016