Overview
From 2016 Associate and Members applicants must demonstrate a level of technical knowledge appropriate to public practice of Turnaround Management by passing Theoretical Knowledge examinations in accordance with the procedures set out herein. The new European Learning Management System (LMS) will bring Europe into line with the US and the CTP qualifications. This online portal capability will allow our members and new examination candidates the opportunity to study for an industry recognised turnaround qualification in the disciplines of Management and Finance and Accounting. For applications and further information, please contact eactp@turnaround.org.
EACTP is currently developing new online exams and the launch date of these exams will be announced in due course.
Approved Theoretical Knowledge Course
All candidates are required to complete an approved Theoretical Knowledge course prior to attempting the Theoretical Knowledge examinations. The LMS will provide recommended self-study materials leading to examinations across:
Accounting & Finance;
Management; and
Law,
leading to the European Turnaround Certified Analyst (CTA) level qualification.
The programme will begin with the first two modules; Accounting & Finance and Management which will open in 2016. The curriculum for these two modules are:
Accounting & Finance Topics
Bankruptcy reports

Financial reporting by entities in reorganization

Cash flow forecasting and planning

Realizable liquidation analysis

Bank covenants

Financial statements and cash flow analysis

Tax awareness

Product line/customer profitability taking into account allocation of overhead costs
Management Topics
Cause of business failure
Early warning signs of decline and failure
Basics requirements for successful turnaround
Characteristics of effective turnaround managers
Development of the turnaround plan
Design and selection of turnaround strategies
Emergency action
Stabilization
Ethics
Restructuring options
The main review materials for the certification exams is contained within the 'Body of Knowledge' (BOK) books which candidates will have online access to. Additional resources may be viewed as supplementary materials to augment any development areas a candidate may identify during their preparation.
The list below includes resources that were utilized in the development of the BOK or identified as topical:
Accounting & Finance Resources
- Finance for Executives: Managing for Value Creation, 2nd ed., Gabriel A. Hawanwini & Claude Viallet, (South-Western/Thomson Learning, 2002).
- Financial Reporting and Statement Analysis: A Strategic Perspective, 5th ed., Clyde P. Stickney, Paul R. Brown, & James M. Wahlen, (Thomson/South-Western, 2004).
- Bankruptcy and Insolvency Accounting Practice and Procedure, 7th edition – by Grant Newton
Management Resources
- Corporate Turnaround: How Managers Turn Losers in to Winners , Donald B. Bibeault, (Beard Books, 1998)
Additional Resources
- Calamari and Perillo on Contracts, 3rd ed., John D. Calamari & Joseph M. Perillo, (West Wadsworth 1999).
- Contracts: Examples and Explanations, 2nd ed., Brian A. Blum, (Panel Publishing 2001).
- Contracts in a Nutshell, 5th ed ., Claude D. Rohwer et al., (West Group 2000).
- Gilbert Law Summaries: Contracts, 14th ed., Melvin A. Eisenberg, (Harcourt Brace Legal & Professional Publications 2002).
- Secured Transactions in a Nutshell, 4th ed., Henry J. Bailey III & Richard B. Hagedorn, (West Group. 2000).
- Uniform Commercial Code in a Nutshell 5th ed., Bradford Stone (West Group 2001)
- Journal of Corporate Renewal Articles
- Alternatives-A Buyer's Perspective, JCR, June, 2010
- Battles Begin Early in Ch. 9, JCR, May, 2013
- Beefing Up Capital ABL Facilities, JCR, Jan-Feb 2013
- Being an Expert Witness, JCR, July-August, 2010
- Book Challenges Flawed Perceptions, JCR, October, 2011
- Bridging the Credibility Gap, JCR, Jan-Feb, 2014
- Cash-Flow Pitfalls, JCR, March, 2014
- Critical Management Issues in Distressed, JCR, Jan-Feb 2013
- Despite Skeptics Predictive Coding, JCR, October, 2012
- Directors' Duties Zone Insolvency, JCR, April, 2010
- Eligibility to File--Battleground, JCR, June, 2014
- Ethical Challenges in Turnaround, JCR, March, 2012
- Five Essential Elements Prearranged Bankruptcy, JCR, Jan-Feb, 2011
- Getting 'Fresh Start' After Ch. 11, JCR, June 2011
- Is It Time to Revisit 503, JCR, October, 2014
- Knowing When to Exit, JCR, May, 2012
- Licensor Chapter 11s Trademark, JCR, April, 2013
- Loan to Own with Twist, JCR, July-August, 2014
- Managing Risk Turnaround Management, JCR, April, 2008
- Minnesota Constructs Receivership, JCR, March, 2013
- NOLs May Be Gold Mines, JCR, June, 2011
- Not Your Father's Ch. 11, JCR, June 2013
- Protecting Patient Privacy in Fishbowl, JCR, July-August, 2014
- Razing Buildings to Raise Cash, JCR, May, 2011
- Real Estate Woes Community Banks, JCR, October, 2011
- Seven Tactics for Restructuring, JCR, June, 2009
- Six Ways Out- Art of Exit, JCR, April, 2008
- Surviving Economic Headwinds, JCR, April, 2013
- The Bankruptcy-Success Modeling, JCR, July-August, 2011
- Unearthing Fraud, Waste, Misuse, JCR, October, 2013
- When Payroll Gets Personal, JCR, April, 2008
We do require that applicants complete all three examinations within a two-year window that begins following the receipt of their first passing examination score.
Fees:
Fees will be announced when the new online exams are launched.
Theoretical Knowledge Exam Exemptions
Some candidates may be eligible for exemption from the finance paper if they are holders of an exam-based professional accountancy or finance qualification as approved by the Education and Training Committee Faculty.
Theoretical Knowledge Exam Validity
Passes in the written theoretical knowledge examination papers will remain valid, for the purpose of membership and practicing certificate application, for a period of three years only, from the date of the passing of the first theoretical knowledge examination paper. Renewals are based on satisfactory practical experience or approved CPD points.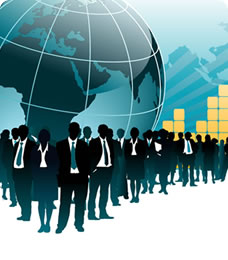 Apply now!