About TMA
Turnaround Management Association (TMA) Europe has established the EACTP to promote the accreditation of turnaround management professionals in Europe. The EACTP accreditation scheme is based on the TMA Global Certified Turnaround Professional (CTP) programme which is respected and recognised in North America, Asia, Australia and South Africa.
TMA Global is the world's leading professional community for turnaround management, corporate restructuring and distressed investing professionals. It is the only international non-profit association dedicated to corporate renewal and turnaround management. It has more than 8,300 members worldwide all of whom share a common interest in strengthening the economy through the restoration of corporate value. Its headquarters are in Chicago, Illinois, and it has 5 chapters spanning six continents.
TMA Europe serves as a forum for the exchange of ideas and networking opportunities in turnaround, helping to develop relationships across the continent. It represents the following 11 European chapters:
Chapters in formation
Members of any European TMA chapter are eligible for a reduction in their EACTP membership fee of £100. For full details see our fees page.
TMA Europe also offers members of EACTP a discount on the cost of attending most of its conferences.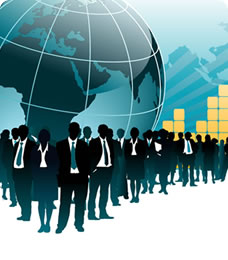 Apply now!
Corporate
Membership Offer!
Get money off your fees if five or more applicants from your company are nominated.