Directory of Members
< back to Directory of Members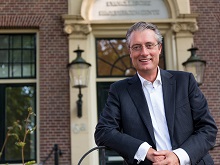 Ronald Van Rijn (Member)
Partner Consultant
JBR Strategy, Corporate Finance & Restructuring
| | |
| --- | --- |
| Email | |
| Telephone | +31 (0)30 6999 000 |
| Mobile | +31 (0) 6 533 409 75 |
| Website | |
Het Rond 6A, 3701 HS Zeist, Netherlands
Ronald van Rijn became Managing Partner at JBR in 1998. JBR is an independent internationally operating management consulting firm with over 30 years of experience in strategy, corporate finance and restructuring.
Consultants at JBR work for companies with growth ambitions and help them to realize their goals. A part of JBR assignments concerns enterprises experiencing (financial) hard times. By providing practice-oriented solutions, JBR is able to make a sustainable contribution to the development and the continuity of its clients. The combination of strategic consulting, corporate finance and restructuring enables JBR to approach each case integrally.
In his role as partner consultant and project leader Ronald van Rijn assisted numerous companies in sales and purchasing processes, mergers, strategy development, restructuring, disinvestments and financing and valuation issues. He advises decision-makers such as managers, boards of directors, supervisory boards and shareholders mainly in the Maritime, Offshore, Energy & Environment, Food & Agri, Digital Media & Information Technology sectors.
Areas of Expertise:
Independent Business Review
Operational and Strategic Turnarounds
Financial Restructuring
Corporate Finance/M&A
Country/Countries of Expertise:
Internationally by sector focus. Affiliated to a major independent international M&A organisation, Global M&A
Member of EACTP since 22 June 2016