Directory of Members
< back to Directory of Members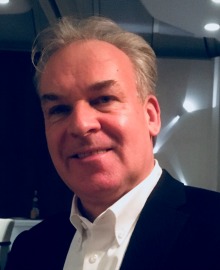 Ulrich Notschaele (Member)
Director
AMA Group
| | |
| --- | --- |
| Email | |
| Telephone | +31 76 597 27 24 |
| Mobile | + 31 65 328 61 51 |
| Website | |
Ulrich has extensive management experience in turning around distressed companies into successful and profitable corporations. Since 1993 he managed more than 50 companies out of different branches from midsize till large enterprises. His business orientation is international with experience in Europe and USA, Africa and China.
His approach is structured, no nonsense and fact resp. stakeholders commitment based. He has expertise in and affinity with Industry, Food & Beverage, Transport & Logistics, Services, Construction, Ship-building, Automotive, Electronics, ICT, Petrochemistry and Recycling. Including complex Project businesses with high risk & debts. He is used to deal with many stakeholders with conflicting interests, in family owned and public enterprises.
Ulrich's mission: realise sustainable profit for companies by optimisation of business, working capital, structure, financing and team.
All realised turnarounds and improvements in organizations relate to regular operations or to special business cases. Results are a sustainable balance between revenue and costs through positive impact on marketing, sales, order intake and customers, purchases and vendors, operations, work processes and teams. Includes optimal funding by refinancing and M&A.
Ulrich has acted with enthusiasm and good results in various Supervisory Boards since 2000.
He graduated in Business Economics at Tilburg University. Studied Interim Management at Erasmus University, Crisis & Turnaround Management at Nyenrode University. He is also chemical engineer and chartered accountant. He enjoys permanent education.
Areas of experience:
Turnaround
Optimalization
Restructuring and refinancing
M&A Integration / Carve out
Countries of interest:
The Netherlands
Belgium
France
United Kingdom
Germany
Member of EACTP since 20 March 2018